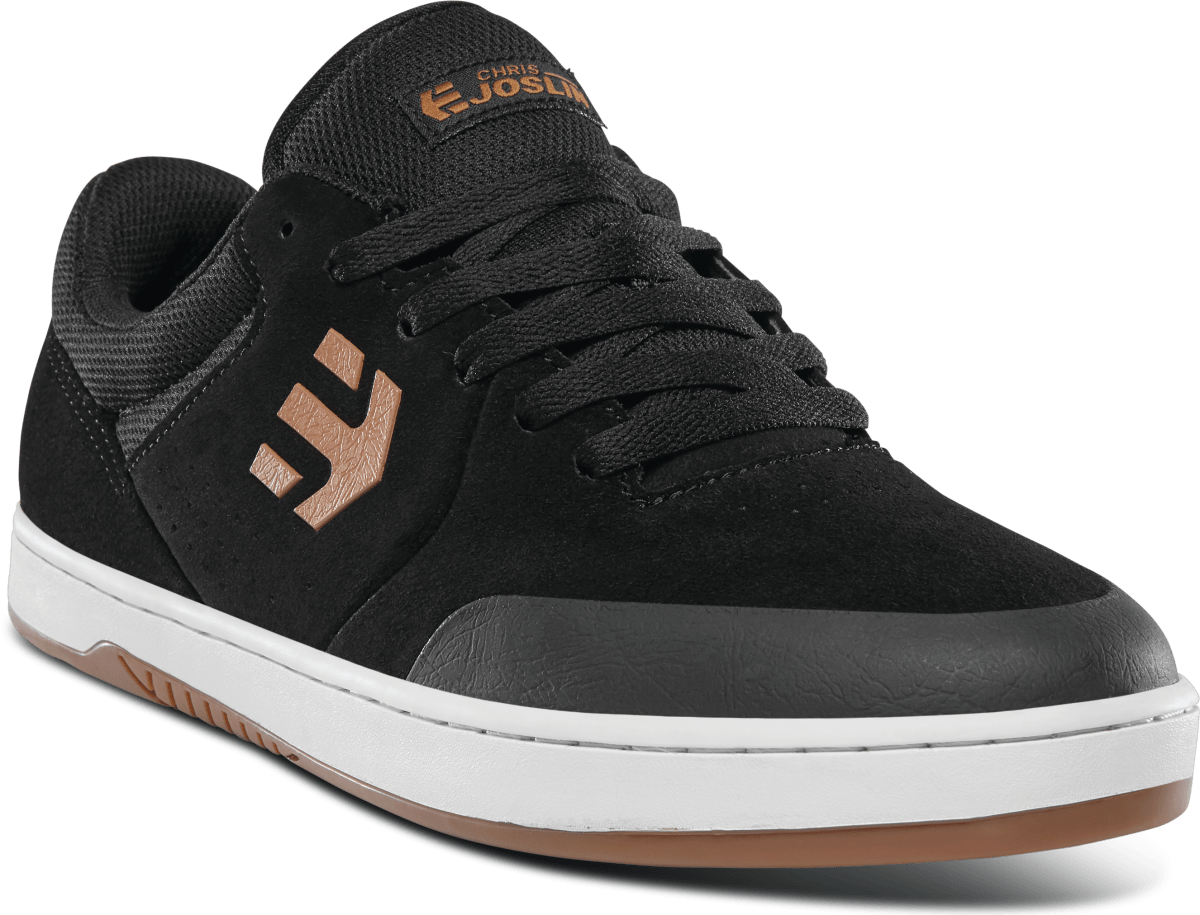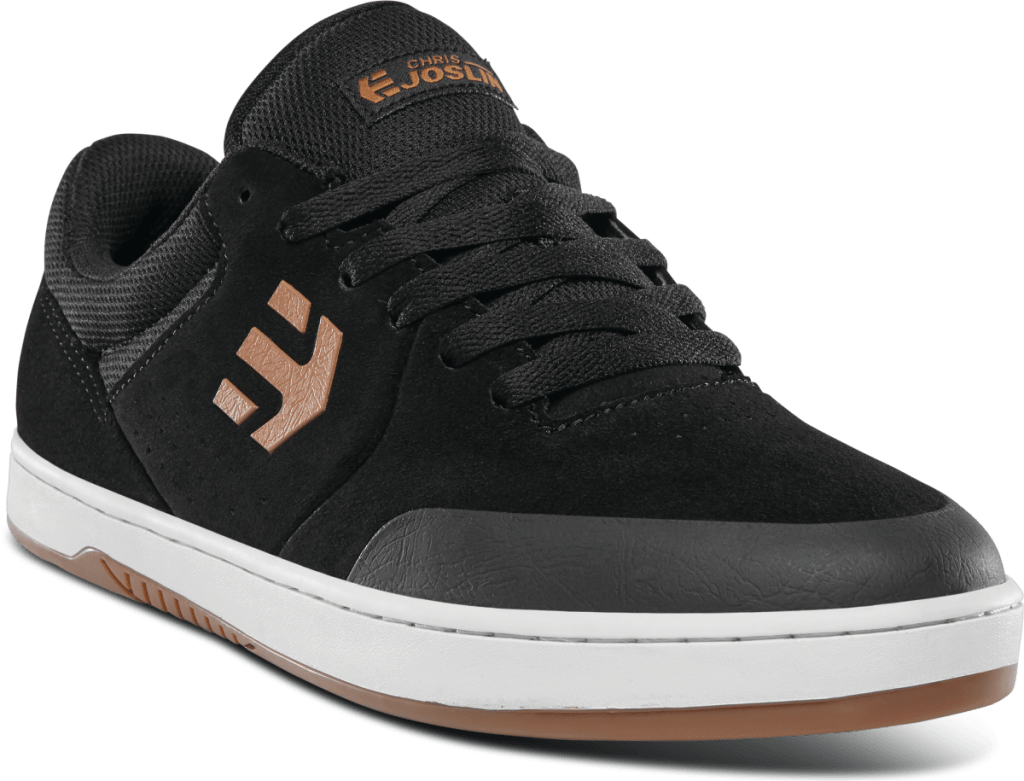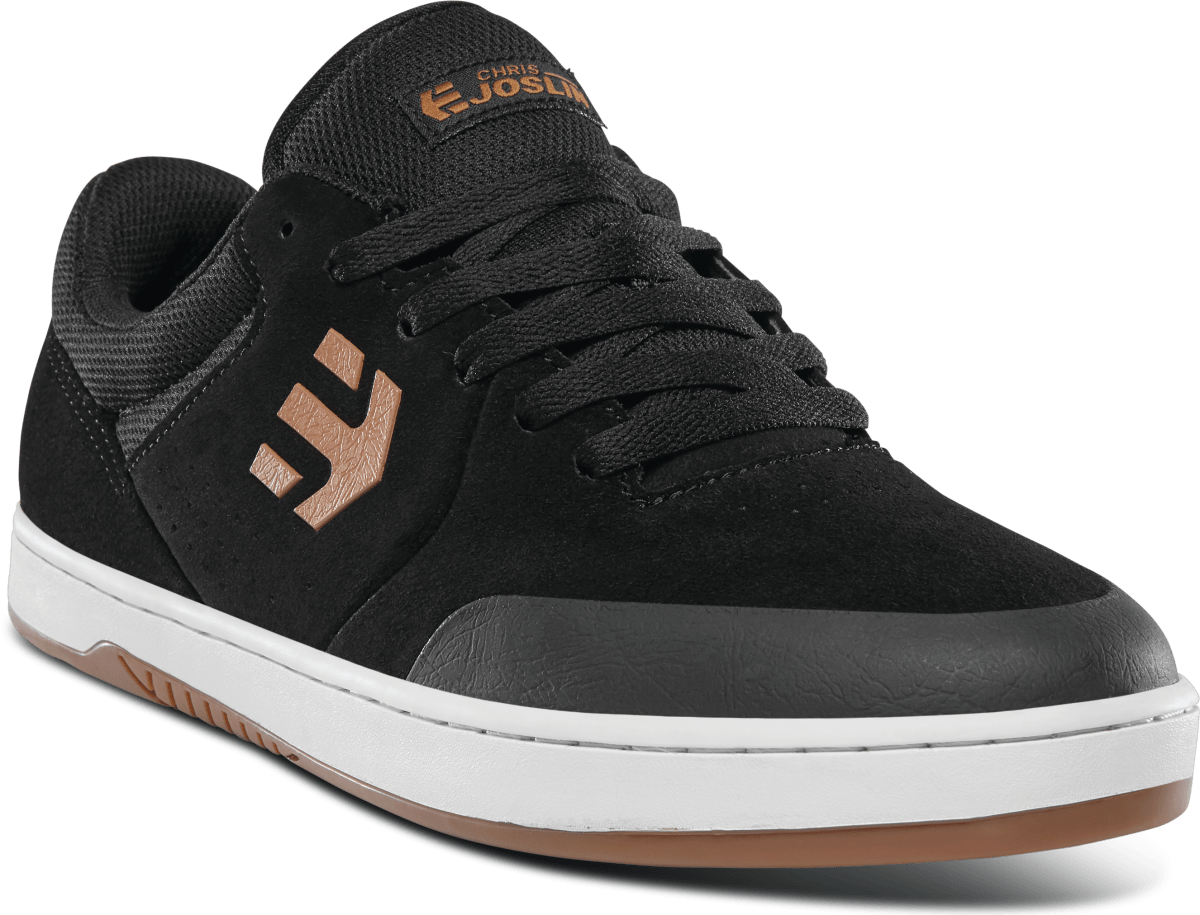 The etnies Marana is a durable cupsole with an STI Evolution Foam midsole. For durability, the upper includes a fused on, injected rubber toe cap making the Marana a tough and long-lasting shoe. For comfort and performance, it includes a padded tongue and collar, Pro Foam 1 Polyurethane insole and full-length flex grooves in the 400 NBS rubber outsole for ultimate flexibility. It also has hidden lace loops for lace protection, while the outsole features an exposed STI Evolution Foam Icon logo and a beefy tread designed to last by including both a traditional herringbone and car tire-like tread pattern.

"This does not fucking slip now!" – Steven Gerrard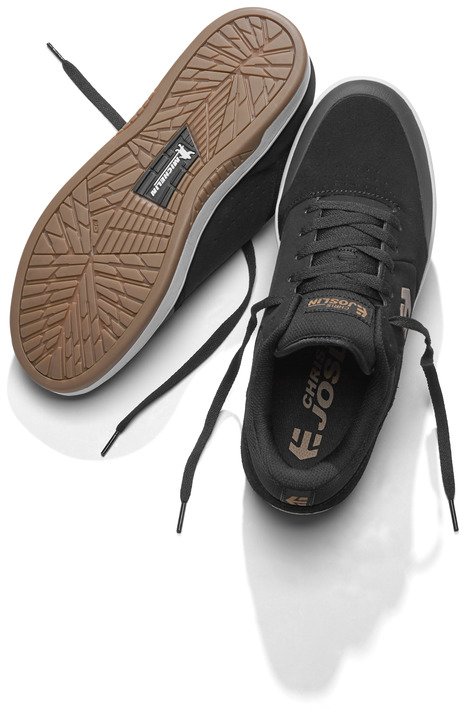 Damn, just look at that grip! Think I could walk up a half-pipe with these? Just got these because my Globe skate shoes are starting to wear out and I needed something comfortable for everyday use.
As you can see, the Marana has been stitched all around nicely; it's safe to say that the sole will never leave this shoe. This shoe is gonna be hard to destroy.
If it was waterproofed, it'd be the perfect shoe for me. Right now, I don't own shoes that will get me through the rain on my motorcycle.
Features:
Performance & Durability Redefined
Pro Foam 1 Polyurethane insole
STI EVOLUTION® FOAM midsole
400 NBS rubber outsole with flex grooves for flexibility
Beefy car tire inspired tread designed to last
Fused on, injected rubber toe cap
Padded tongue and collar
Hidden lace loops
Etnies Michelin Marana rider Chris Joslin does 100 kickflips to see how his signature shoes hold up and his final verdict is that these shoes could survive a 100,000 kickflips. Haha. That's insane right. Can't wait to skate and test these shoes out now. Will update once mine is nicely seasoned.
Happy skating everybody!