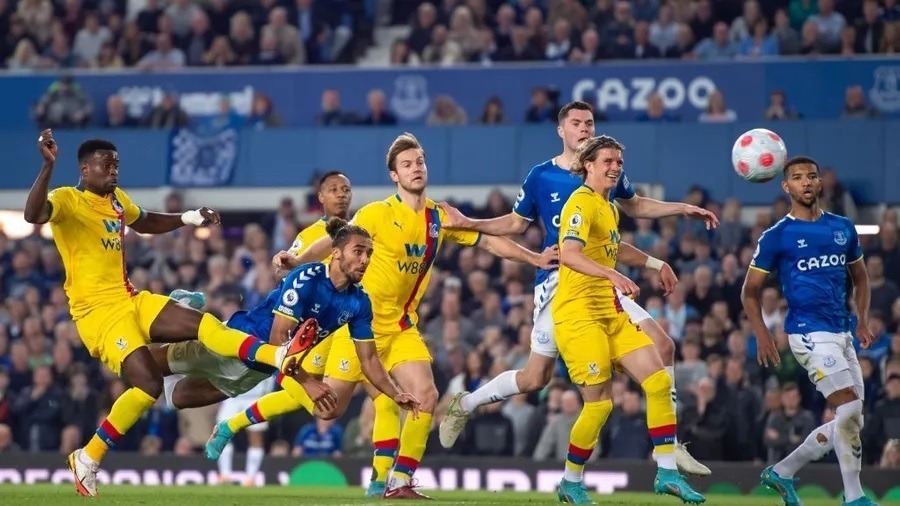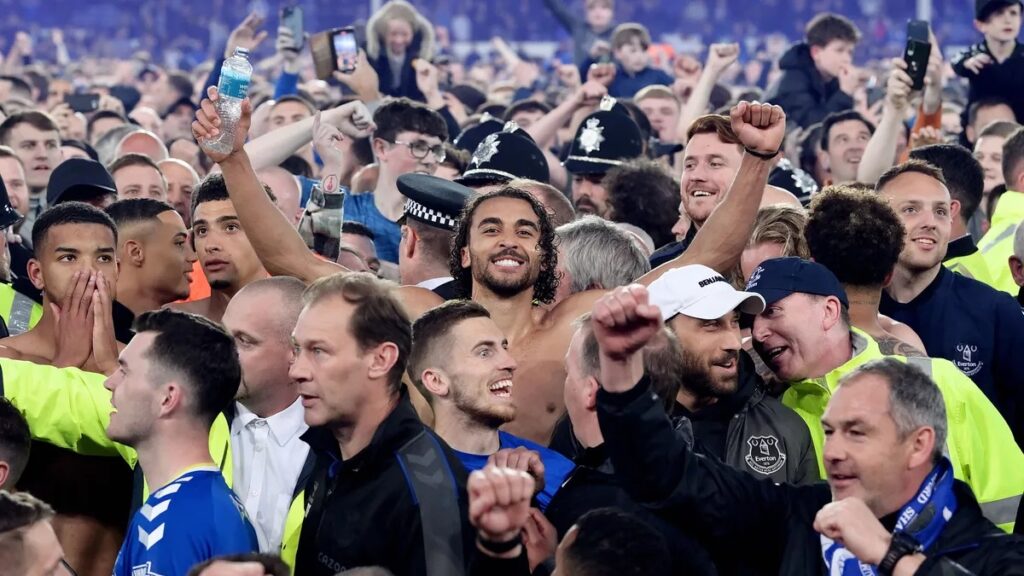 Dominic Calvert-Lewin celebrates with the fans after an epic battle at Goodison Park
Everton secured their Premier League status as Dominic Calvert-Lewin's 85th-minute header saw them complete a remarkable second-half fight back from 2 goals down to clinch a 3-2 win over Crystal Palace on a night of high drama and tension at Goodison Park.
Everton knew they would avoid a first relegation since 1951 with victory against Crystal Palace but Everton found themselves two goals behind after 36 minutes and the deficit remained until minute 54, when Michael Keane's accomplished finish set the stage for a comeback for the ages.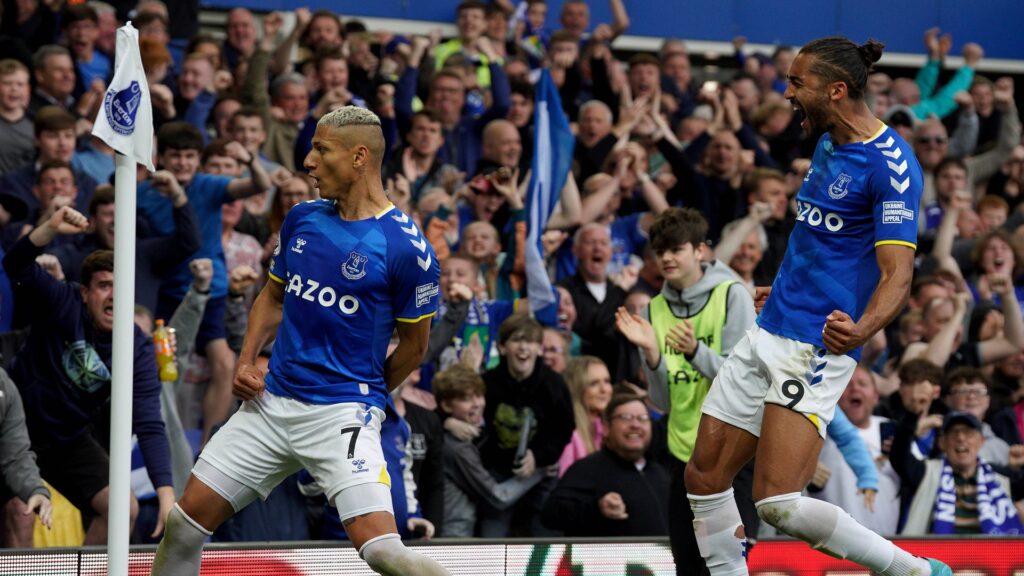 Richarlison, so often the man for the big occasion of late, equalised with 15 minutes remaining to send another surge of belief rolling around a stadium that was rocking to its 130-year-old foundations.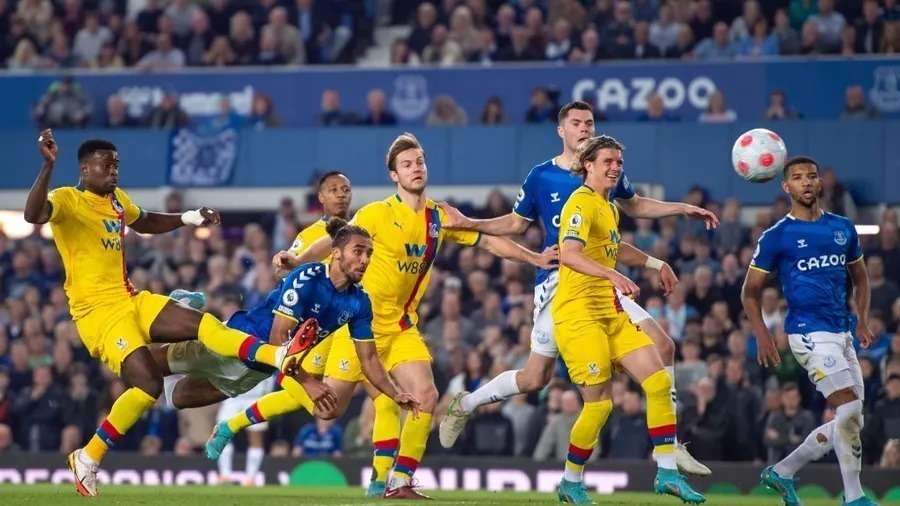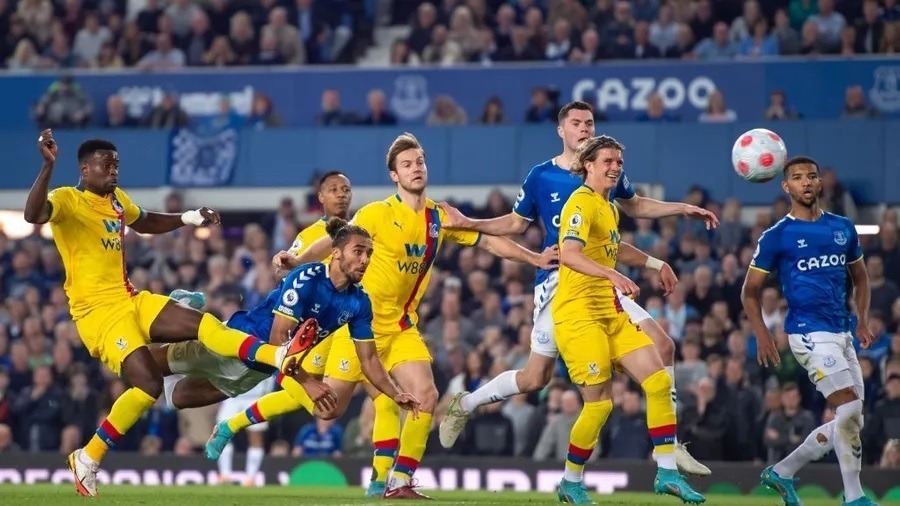 And Calvert-Lewin, starting for only the second time in the past month, athletically and dramatically confirmed Everton will play top-flight football for a 69th straight year when he propelled himself to a full-length diving header on Gray's dipping set-piece.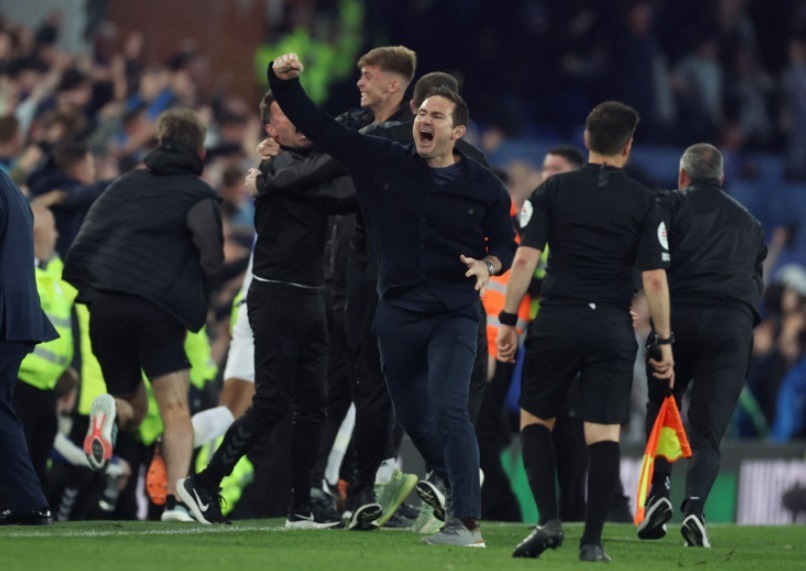 Having been out of work for a year, Lampard was appointed manager of Premier League club Everton on 31 January 2022, after the dismissal of Rafael Benitez due to poor results. At the time of his appointment, the club was positioned in 16th place, four points above the relegation zone.
With one game remaining in the 2021–22 season, on 19 May Lampard guided Everton to Premier League safety maintaining their 68-year top-flight status. Frank Lampard described the night as "one of the greatest nights of my career".
Frank Lampard took Everton from 16th place to 16th place in the Premier League. Jokes aside, super proud and happy that he got the job done and kept us in the Premier League.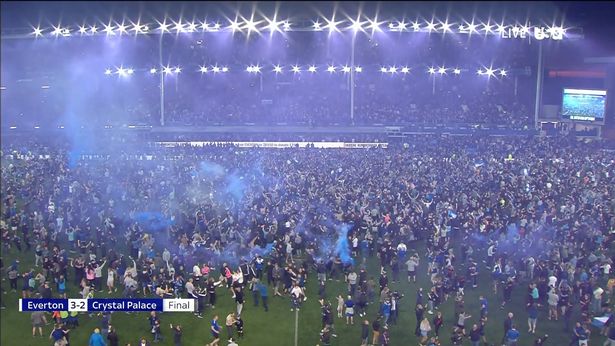 Celebrated a 16th-place finish like we won the league. Only once you've been involved in a relegation battle would you understand. I still can't believe that Everton hired Rafa Benitez to begin with. So glad that the nightmare is over and we can look forward to another season in the Premier League with Frank Lampard.