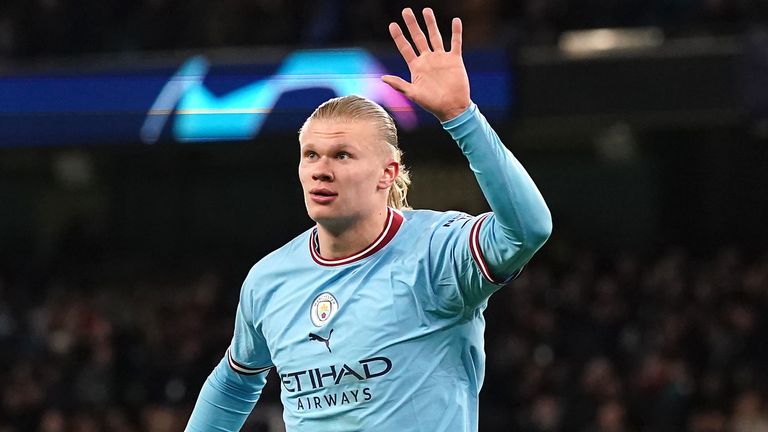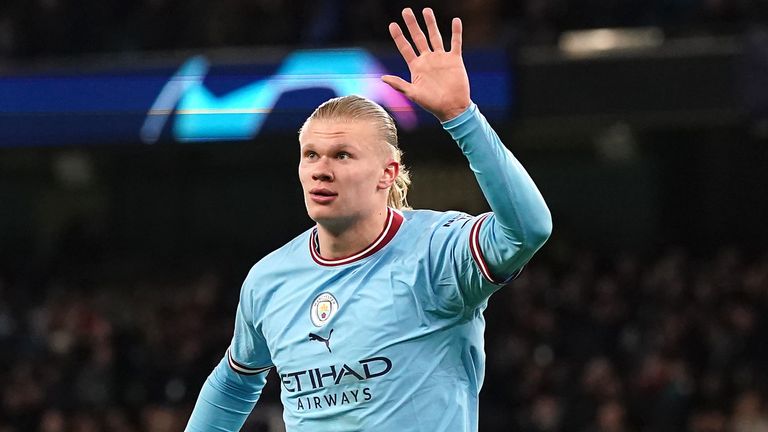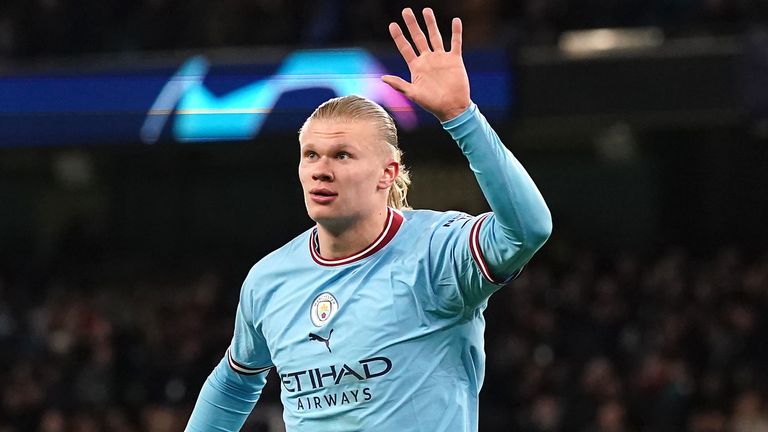 Erling Haaland scored five goals in Man City's 7-0 win over RB Leipzig in the Champions League.
In doing so, he also reached 39 goals across all competitions for Manchester City, breaking the club record for most goals scored in a single season which was previously held by Tommy Johnson, who scored 38 goals in the 1928–1929 season.
Haaland's five-goal haul was a stunning display of skill and precision, and it saw him join an elite group of players who have scored five goals in a single Champions League match. Lionel Messi achieved the feat in 2012, while Luiz Adriano did so in 2014.
Additionally, he joined Messi and Cristiano Ronaldo as the only players to score at least 10 goals in multiple Champions League campaigns.
For Haaland, the achievement is just the latest milestone in what looks set to be a truly remarkable career. He is already widely regarded as one of the best young players in the world, and his performance against RB Leipzig will only serve to enhance his reputation further. With his combination of speed, power, and deadly finishing ability, Haaland looks set to be a dominant force in world football for many years to come. Let's not forget that Erling Haaland is just a 22-year-old robot.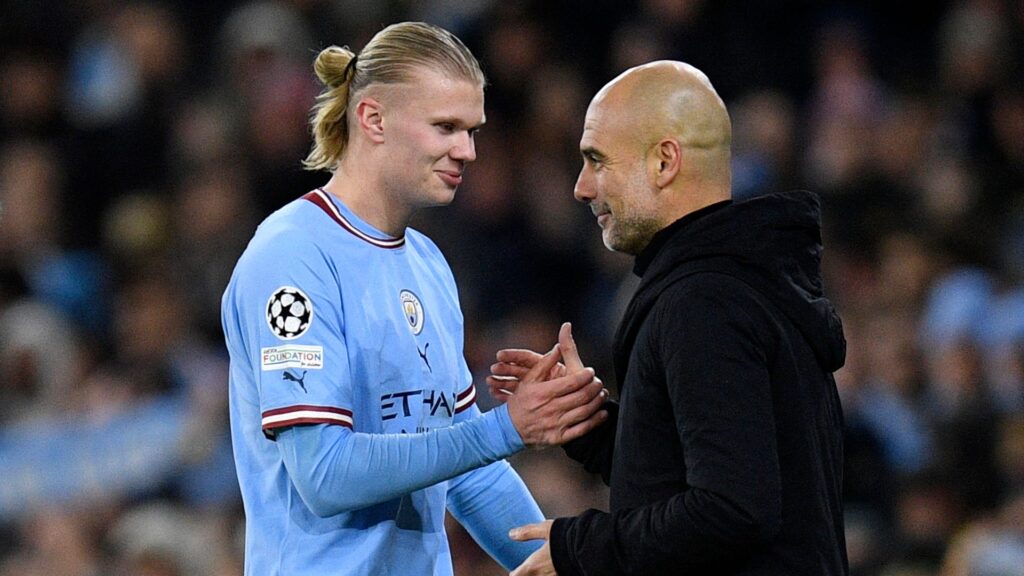 They are saying that Pep Guardiola substituted Erling Haaland after 63mins so he would not break Lionel Messi's record. Haha.
Asked about Guardiola's decision to substitute him with half an hour remaining, Haaland added: "I told him, I would love to score a double hat-trick but what can we do?!"

It was the Erling Haaland show but Kevin De Bruyne's last-minute show-stopper is the goal you need to see. The best for the last from the 31-year-old Belgian midfielder.