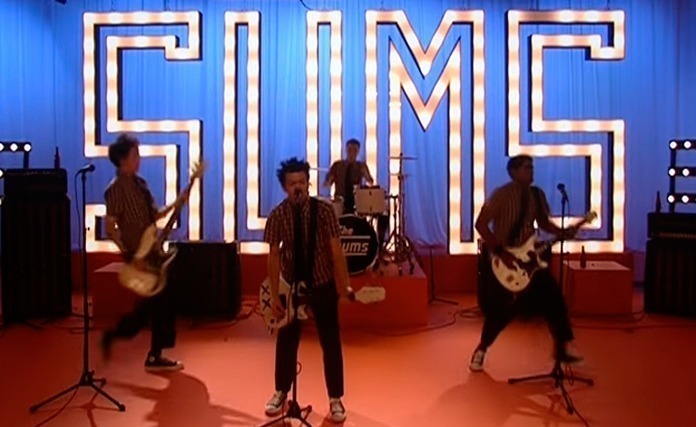 Sum 41, the Canadian punk rock band known for hits such as "Fat Lip" and "In Too Deep," released their third studio album, "Does This Look Infected?" in 2002. One of the singles from the album, "Still Waiting," gained a lot of attention and even received a music video featuring the band under a different name – The Sums.
However, it's important to note that this was only a one-time use of the name "The Sums" and Sum 41 did not officially change their band name. They have continued to perform and release music under the name Sum 41.
The video, directed by Marc Klasfeld, starts with the band members entering the office of a record executive (played by Will Sasso). He says the "number band thing" is "out" and changes the band's name to "The Sums" and the members' individual names (Deryck is "Sven", Cone is "Thurston", Dave is "Holmes", and Stevo is "Sergio"). The band then plays the song on a set spoofing The Hives, The Strokes, and The Vines and includes various images of arcade games. At the start of the last chorus, Deryck breaks the choreography and starts trashing his equipment, and Dave, Cone, and Stevo do the same thing. The video ends with the four band members pushing down The Sums' name behind them.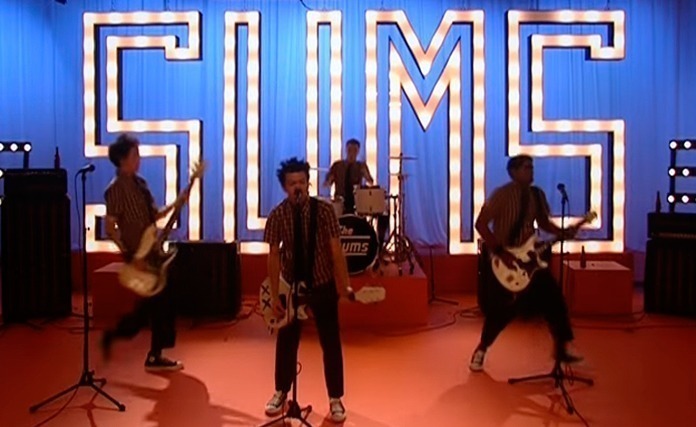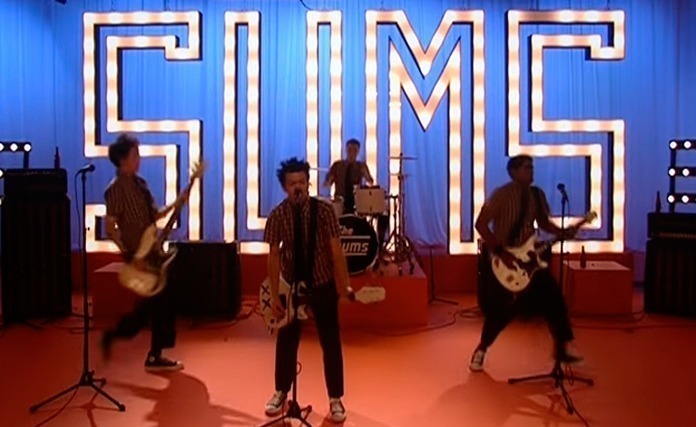 Despite the use of a different name, "Still Waiting" was a massive success for Sum 41, peaking at number 7 on the US Modern Rock Tracks chart and number 10 on the UK Singles Chart. The song remains one of their most popular and is often considered a classic of the early 2000s punk rock scene.
In addition to the success of "Still Waiting," Sum 41 went on to release several more albums, including "Chuck" and "Screaming Bloody Murder." They continue to tour and perform today, with their most recent album "Order in Decline" released in 2019.