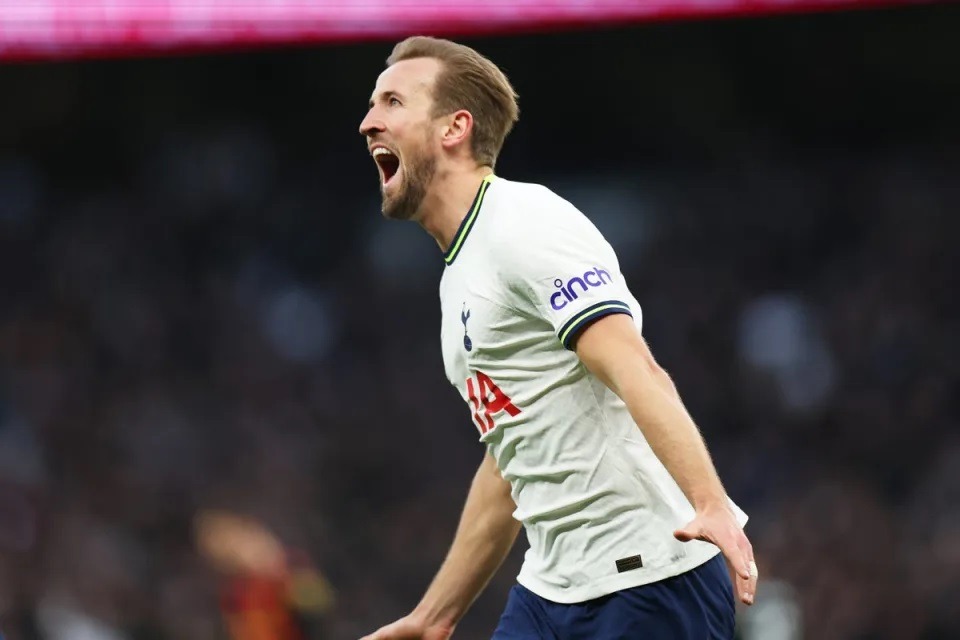 Harry Kane's goal in Tottenham's 1-0 victory over Man City made him Spurs' all-time leading scorer with 267 goals!
Harry Kane is a name that has become synonymous with goalscoring in the Premier League. The Tottenham Hotspur striker has been a prolific scorer for the North London club, and has cemented his place in the history books with an impressive tally of 267 goals.
Kane joined Tottenham's youth academy at the age of 11, and has been with the club ever since. He made his first team debut in 2011, and has gone on to become one of the most lethal strikers in world football. His goalscoring exploits have earned him numerous individual awards, and have helped Tottenham to become one of the top teams in the country.
Kane's journey to 267 goals has been a long and fruitful one. He scored his first goal for Tottenham in a Europa League match against Shamrock Rovers in 2011, and went on to score his first Premier League goal in a match against Sunderland in 2014. Since then, he has been a constant presence in Tottenham's attack, scoring goals with remarkable consistency.
Kane's best season for Tottenham came in the 2017/18 campaign, when he scored an incredible 41 goals in all competitions. He won the Premier League Golden Boot award for the second consecutive season, and was named the Premier League Player of the Month on four occasions. His performances that season were nothing short of extraordinary, and cemented his place among the top strikers in world football.
Beyond his individual accolades, Kane's goals have been crucial to Tottenham's success in recent years. He has helped the club to qualify for the Champions League on multiple occasions, and was instrumental in their run to the final of the competition in 2019. His goals have also helped Tottenham to compete in domestic cup competitions, and he has been a key player for the England national team.
As Kane's goal tally has continued to grow, he has broken numerous records along the way. He became Tottenham's all-time leading Premier League goalscorer in 2018, surpassing Teddy Sheringham's record of 97 goals. He has also broken the record for most Premier League goals in a calendar year, and is the only player to score six hat-tricks in a single year.
Kane's goalscoring prowess has made him a fan favorite at Tottenham, and he is widely regarded as one of the best strikers in the world. His lethal finishing, intelligent movement, and ability to score all types of goals make him a nightmare for defenders to deal with. He is also a team player, and his work rate and ability to create chances for his teammates make him an invaluable asset to Tottenham's attack.
In conclusion, Harry Kane's 267 goals for Tottenham Hotspur are a testament to his incredible talent, hard work, and dedication to the club. He has become a legend at Tottenham, and his goals will be remembered by fans for years to come. As he continues his career, Kane will undoubtedly break more records and achieve even greater success, both for Tottenham and for the England national team.
The match-winning goal against Man City also entered Harry Kane into the 200 Premier League Goal Club alongside, Wayne Rooney and Alan Shearer.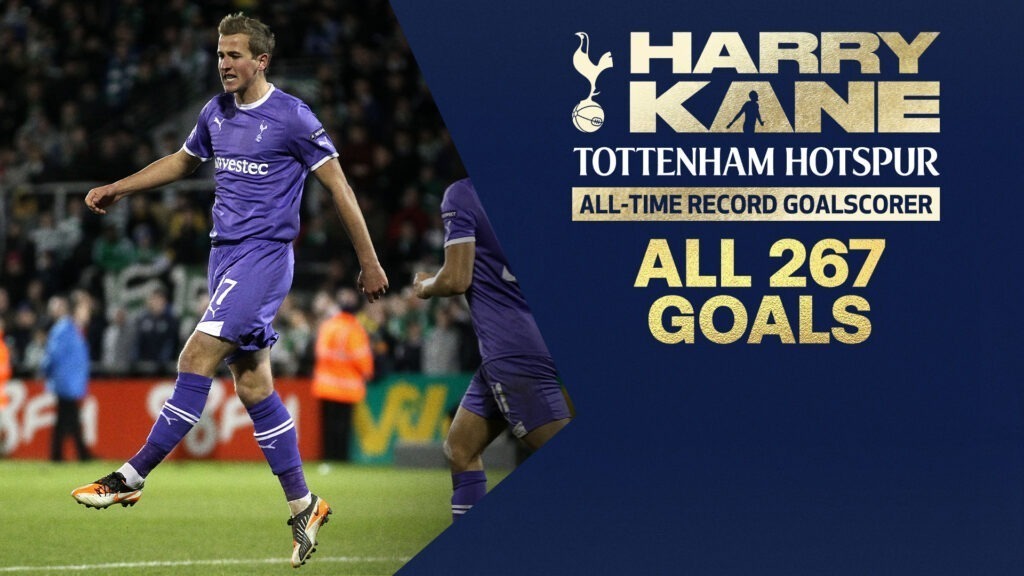 One season wonder 😉 pic.twitter.com/nX1vnf5InZ

— Harry Kane (@HKane) February 5, 2023