Spent the night working on my Ollies, 180's and Shove-Its. Should be able to get it locked down by the next session.
By looking at my board, you can tell how much skating I've been doing in the past few months. Haha. Had to dust it off before use and the grooves on my wheels can still be seen.
The first day I went skating, I did 200 kickflips and failed like 194 times. It was a waste of time. My body was aching after 200 kickflips attempts. I accomplished nothing. All pain, no gain.
Now I'm just gonna pace myself and put my limited energy and skateboarding life to good and proper use. The new goal is to skate for as long as possible. In order to keep on skateboarding, you need to keep on landing new tricks. I've still got a long way to go and would be pleased with my progress if I could land a heelflip by the end of September.
The street soccer court in Serangoon Central was empty and had great lighting. Perfect spot to practice without having the neighbours disturb you.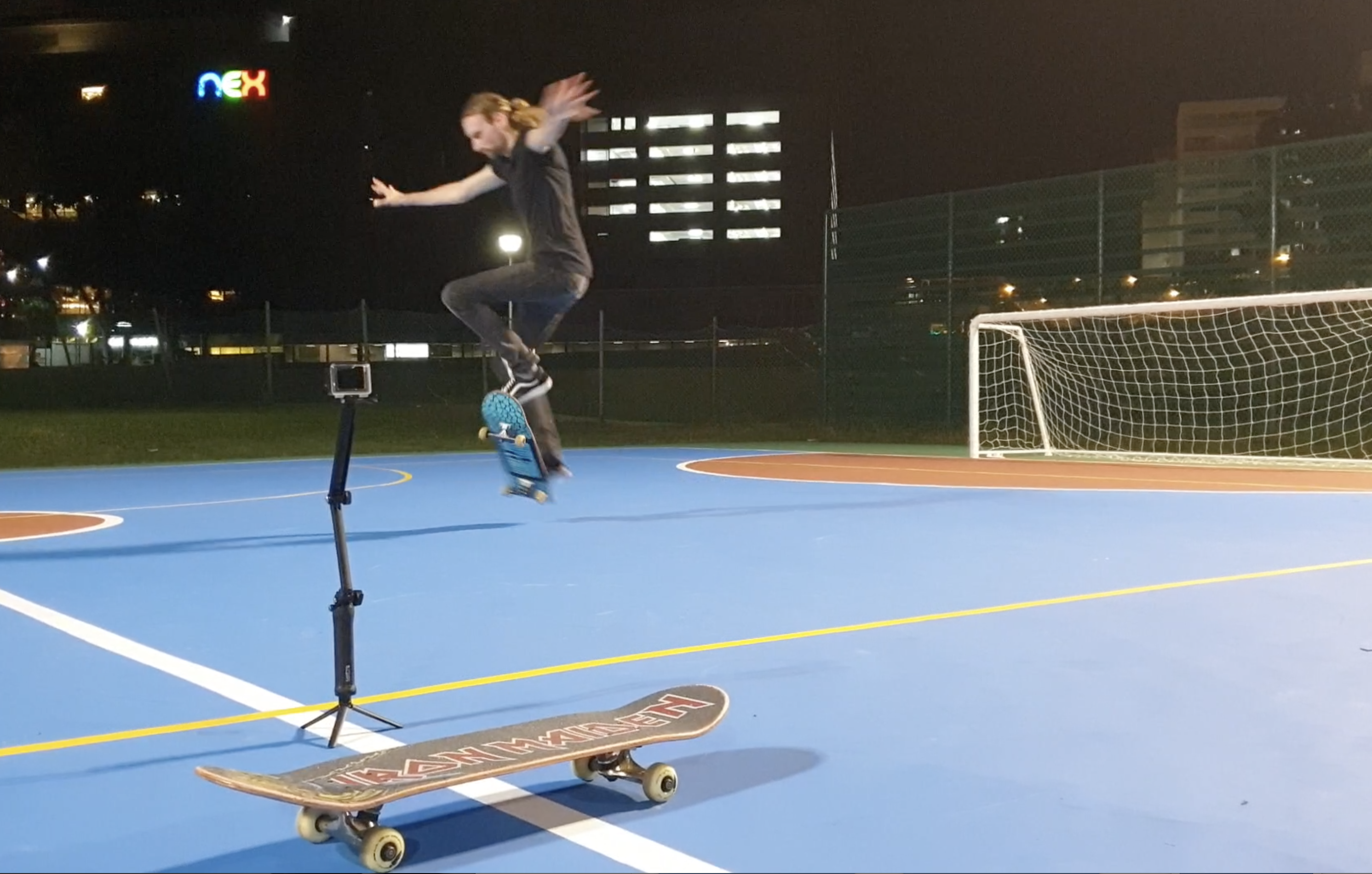 Mike launching a Frontside 180.
Out of nowhere, we were interrupted by some kind of phantom? Serangoon is NOT a safe place to skate at night. We thought we were alone but we were so wrong. You'll see the strange figure in the video below.
We need to find more night spots that are safe for skateboarding and won't bother too many people. I'm only able to skate nights at the moment so let me know if you know of any cool spots. All we need now is just some light and flat ground.
Oh ya, my wheels are blue now.